Professional Make-Up & Hairstyling Courses COVID'19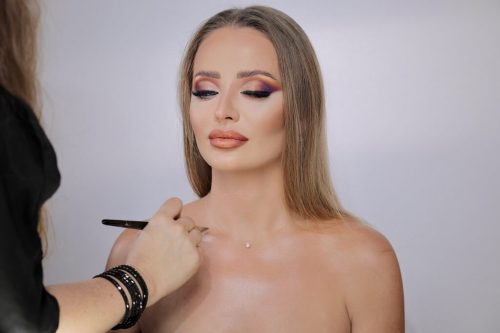 Make-Up Atelier Training Center Dubai, is back after a long break due to COVID 19. Our makeup training center in Dubai which offers the best training in Dubai is now open for all kinds of professional makeup courses, professional hairstyling courses, short makeup courses, basic makeup, weekend courses and much more. We are also open for makeup services and hairstyling services which includes wedding make-up services, engagement, party looks etc. you name the look and we provide!
Our upcoming Professional Make-Up Course in July now offers free full professional Make-Up Kit & Professional Brush Kit.  Despite the Corona taking its toll on our lives, beauty industry will never fade. As we women are wearing masks now days due to the very obvious corona virus in the air, Make-Up Training Center Dubai has started to emphasize other forms of make-up like the eyes. Women might get very creative with how they accessorize their eyes now with make-up. Sultry smokey eyes & arabic make-up could do wonders for us ladies.
Here in the middle east, being a MUA in Dubai for over 22 years, our makeup school, Make-Up Atelier Training Centre, feels the modern Arabic Make-Up Trend will get back into beauty soon. The mask will accentuate these particular eye make-up looks.
Our makeup courses and professional hairstyling courses offer step-by-step detailed information by our highly experienced makeup trainers in our makeup school Dubai. We are cited as one of the makeup academy in Dubai that offers best makeup courses in Dubai and makeup training programs, professional hairstyling courses, makeup service & hairstyling service.Our makeup school in Dubai offers courses with the highest makeup artist certification course; Make-Up Atelier Paris French Diploma in Professional makeup courses.
So till we meet again. Stay safe & stay home!