What does a beginner makeup artist need
must-have products for beginner makeup artists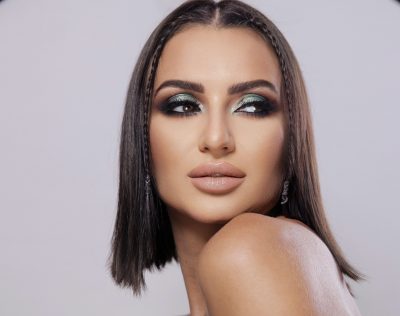 As human beings, we usually get excited about the firsts. The first time we visit a place, the first time we bake a cake, the first time we experience the loud music and the large crowd of a concert, etc. As a makeup artist, you'll get excited about your first client, the moment you start applying makeup to them, but before all of that.. you'll never be more excited about your job as a makeup artist than while going shopping for your first makeup kit.
Shopping for products for your first makeup kit can be pretty exciting, it is an investment both in time and money. However, it is important that you don't get too excited that you buy the wrong stuff. While buying the products you need, you should take your niche or domain as a makeup artist into consideration so that you don't drift off of the aesthetic and the products and tools you need for it. Every niche requires a different type of cosmetics.
Before you go all crazy with buying your favorite makeup products, let's discuss some tips to keep in mind while choosing which makeup products you need and which you don't.
How do you start a makeup kit for beginners?
First, you need to know how to select the right product for you, that suits you and your budget as a makeup artist. Makeup stores and shops are full of different makeup products and famous brands and selecting the right product can get overwhelming at times. Often, when we go shopping, our only worry is not to end up with a receipt that's bigger/taller than our budget. Essentially, we focus on getting quality products that are still designated with our budget.
Here are some tips that can help you/highlight/give you an idea for you the products that you need and the products that will be a waste of money/will end up expiring with a one-time use.
First thing, you need to understand what your niche really needs. If you want to work as an editorial makeup artist, your makeup kit must include vivid colored and camera tested cosmetics.
If you're going to work as a bridal makeup artist, your focus will be on products about prepping the skin and preparing it for more warm, neutral-toned products.
You can always research famous makeup artists that work in your niche, and get inspiration from them. Famous makeup artists usually give advice on what makeup products to buy and what not to. So following them can help you.
The second tip we have for you is to be mindful while selecting the products. The best makeup products are products that are high quality yet affordable. Social media platforms such as; YouTube and bloggers owned Instagram accounts, may not be a great source for you to take suggestions of products to buy. Because most of the time, bloggers and celebrities get paid to talk and promote a certain product. Therefore, quality usually does not play a role.
So, what we would suggest is to go to a couple of different makeup stores to test out and swatch different makeup products, brands, and types all by yourself. Additionally, this industry is full of people and experienced makeup artists their job is to advise and share their experience with upcoming makeup artists, so you need to keep up with them too, and hopefully, you can seek some more specific advice if they prioritize interacting with their followers and listeners.
Reading reviews from real people and discussing products with them can also be very helpful for you. You can also join public groups and share opinions with other aspiring makeup artists.
Another essential thing is to keep an eye on the ingredients of each product, because some chemicals and substances like Paraben and Artificial Fragrance may cause damage and affect the skin on the long run.
Products that serve different purposes are also great finds. In order to be more efficient, save space in your kit, and reduce weight off of your shoulders. Try to find good quality products that do different jobs, that can be an eyeshadow brush that can be used on the lips as well or a lip liner that can be used as an eyeliner. Not every product can be used in many ways, but the more the better. You can even create new methods using your imagination.
The third tip we'd like to share with you is to stay organized. Staying organized is something fundamental for a makeup artist. As a makeup artist, you're going to work with more than one client a day. So in order to be able to move around and reach clients quickly, you need to be organized. Being organized can be represented in organizing your kit by the order you use to apply them, for example. Or it can be represented in putting every product back in place after using it.
A little side tip is to use boxes or clear bags for each type of product. For example, put all your mascaras in one clear bag. That way it will be easier for you to find them, and it will keep you away from wasting 10 more minutes searching for that dark-shaded lipstick.
Our makeup school in Dubai includes a free makeup artist kit at the beginning of your makeup training. Attending our makeup courses in Dubai will help you to have a better idea about how to put together a professional makeup artist kit if you're new to it.